Ragdale Hall take on EcoKnit® Robes
The prestigious Ragdale Hall, Health Hydro & Thermal Spa have recently taken on EcoKnit® Towels & Robes from Hartdean.
After extensive trials washing and drying an EcoKnit® Robe 193 times in commercial conditions, it was commented that the robe was "still in very good condition"
We are enormously impressed with the results from the trials and it shows how durable and long lasting our EcoKnit® products are.
Not only do our products save on drying time and energy consumption but seem to be out lasting traditional products on the market by a long way.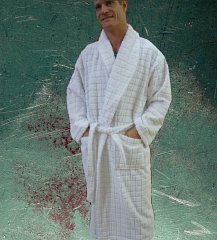 Ragdale Hall have also taken on the EcoKnit® towels which have the same features as the robes, quick drying, energy saving, long life.