Electrolux and EcoKnit Partnership
Trials to date have proved substantial savings when using the Electrolux Machines in conjunction with EcoKnit Energy efficient terry towels.
Hartdean's EcoKnit Towels have already showed 40% quicker drying in the laundering and 15% water saving and reducing carbon emissions, these attributes now combined with Electrolux New 5000 Range of tumblers and washers now create substantial efficiencies for customers.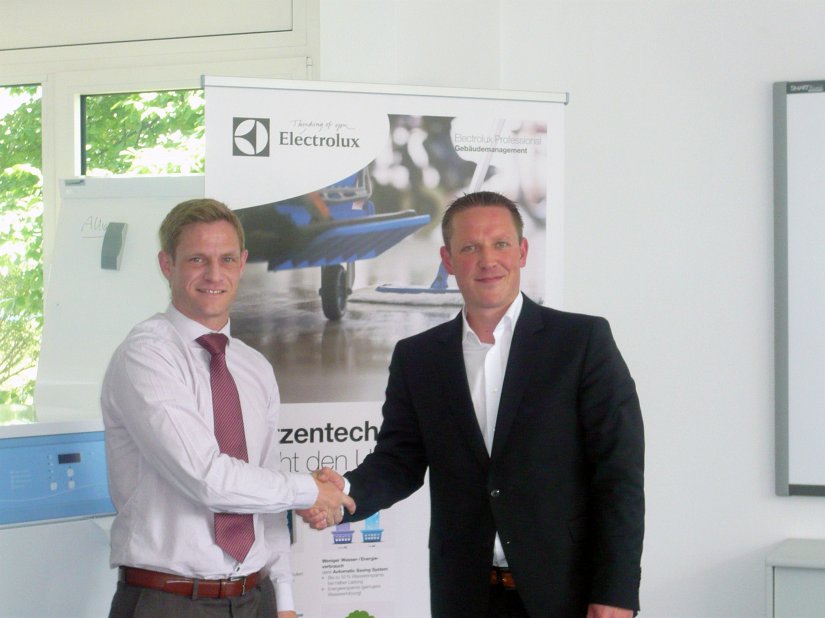 If you are considering an OPL (On premise Laundry) and looking to rein costs in than you should be considering EcoKnit towels in conjunction with your machines.

The Electrolux / EcoKnit agreement will start with Germany, Austria and Switzerland for now and may be run in other countries at a later stage, negotiations are still in progress.
EcoKnit is already sold in over 20 countries and this partnership will spread our reach further.
Hartdean is also proud to announce they have been selected as a supplier to Beacon purchasing Group, who looks after Best Western Hotels and manages in over 2000 hospitality businesses around the country.
EcoKnit is our first environmentally friendly product as we believe there is a definite need to offer something in the way of eco and energy efficiency to the hotels.