Is it worth investing in Green Products?
We know all too well the power of marketing and what it can do for organisations wishing to portray a caring message to their clientele.
This seems to be an overriding factor in hotels wanting to be green and showing guests they are environmentally conscious.
However all too often it seems that choosing to go green comes at a price which results in environmental initiatives dropping down the list of priorities. This can especially be true when it comes to sourcing products which are more sustainable, have a lower carbon footprint or have an identifiable supply chain.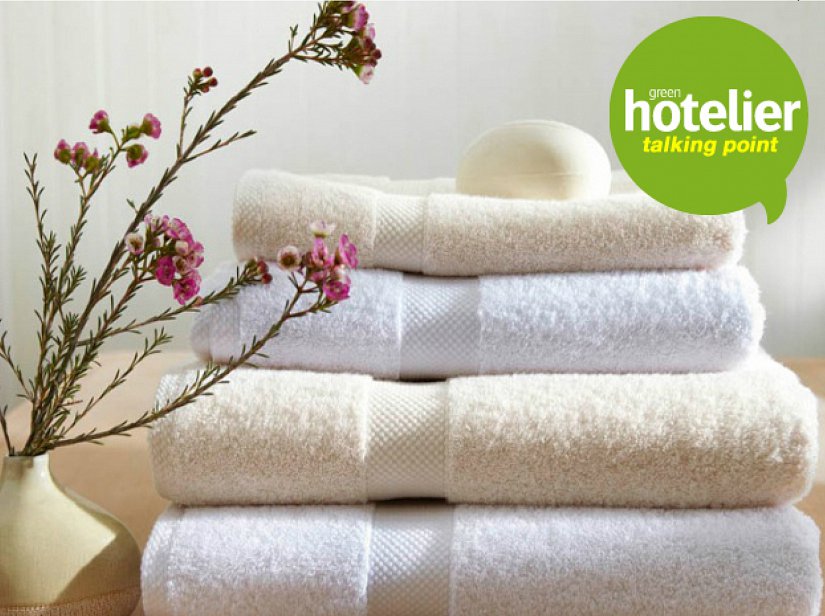 But we believe that going green is not necessarily an added cost for hoteliers if they consider the product for the right reasons.
Consider for instance linen; often a defining trait of a hotel for many guests and therefore an important product to get right. A hotel's linens can be a huge expense and repeated laundering means the linens need to withstand harsh usage.
Laundry services are often a large part of any hotel's energy expenditure and carbon footprint. It's important to choose the right linens and many hoteliers will not consider looking at green options, but it is possible and it can be a great way to spread the word amongst guests about your commitment to the environment; not simply by asking them to consider fewer linen changes, but also by promoting their eco credentials. But will it save you money?
First and foremost you should always know the specification of your current linen. If you don't know, your supplier will inevitably supply you something based on price rather than quality. Don't fall into the trap of buying cheap, it often means buying twice. Ensure your linen is fit for purpose. Towels bought off the shelf in a supermarket will be destroyed in record time under hotel laundering conditions. Hospitality use requires a hospitality product, buy the right product for the job.
Green products are often better quality. Investing in higher quality linen means it will last longer, and amortisation over a longer period. Then we come to the green credentials of the product and what it offers the user. Some products are green in the sense they are made in an environmentally friendly way but offer no savings when in use, but some products are green because they offer savings during their lifetime of use.
EcoKnit cotton towels for instance dry 40% faster than traditional towels. For hoteliers and laundering this equates to less energy consumption and reduced energy bills. They also require 15% less water use and have twice the lifespan, providing a green solution for discerning hoteliers, but also improving the bottom line.
This is what the industry needs in the supply chain; more products that are not only offering green credentials but also offering hoteliers a means of reducing ongoing day to day costs. This win-win solution gives hoteliers the chance to choose more environmentally friendly products which they can promote to green-conscious guests without impacting their luxury experience.
Not all greener products will pay for themselves in terms of outright cost, but there are often other added benefits that come with more responsible purchasing. For guests a higher quality product implies a higher quality hotel and justifies room rates.
We do believe its worth investing in green linen and other green products, but hoteliers should make sure its offering them full benefits in terms of guest satisfaction, costs throughout the item's lifespan, and its ability to engage guests with the sustainability agenda in a simple and straightforward way that encourages them to consider reducing their impact during their stay.